Save Lots of Time
And Lots of Money
Easily and securely track, manage, and print shipping labels for your e-commerce orders and take advantage of the best shipping rates available.
No setup fees, No monthly fees

Only 5 cents per shipment

Save up to 90% on shipping rates

Easily compare shipping rates and transit times

5-Star live customer support

Access from your Phone, Tablet, or Computer
Rollo Ship Manager - Sign Up Free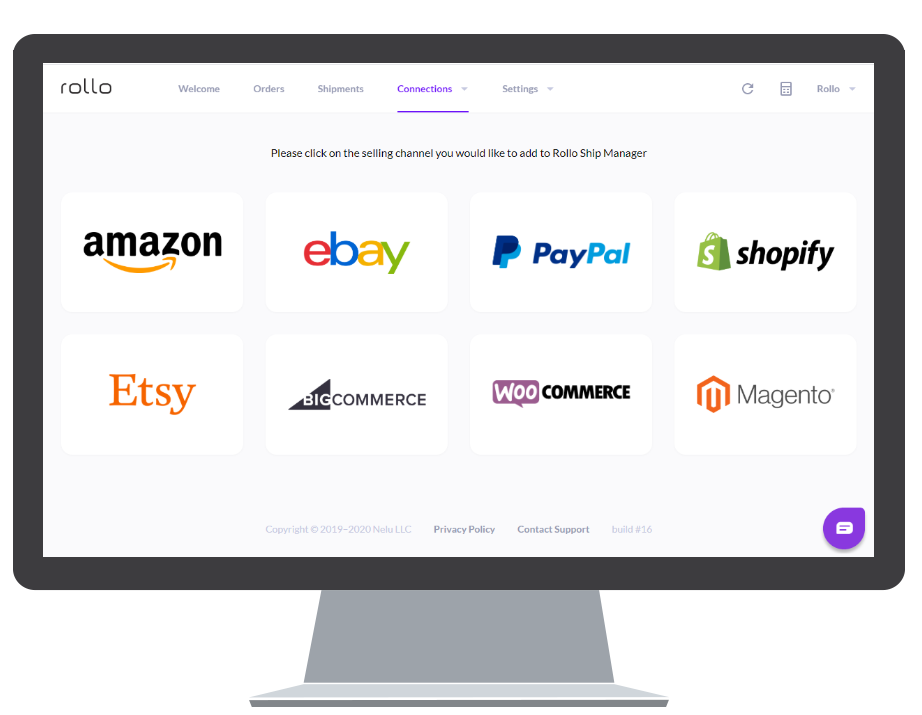 What can I do with Rollo Ship Manager?
Easily Compare Discounted Shipping Rates
Every carrier shines for some packages and destinations, but not all. You can now make the best decision with transparency.
Sort by cheapest, fastest, or allow Rollo Ship Manager to find the best option for you using Artificial Intelligence.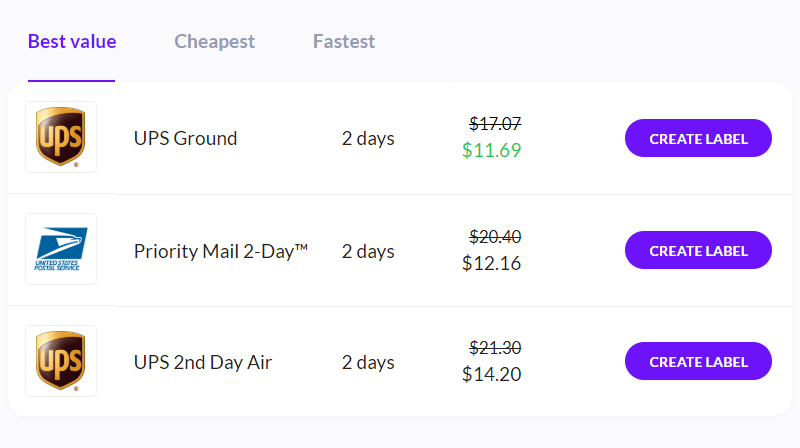 Up to 90% Off on Your Shipping Rates
Rollo has leveraged its user base of more than 100,000 users to negotiate commercial shipping rates (saving you up to 90 percent).
Rollo does not make any money from shipping rates and is simply passing the savings on to you.








Questions Answered Quickly
Use of names, trademarks, logos, and brands does not imply endorsement. All trademarks cited herein are the property of their respective owners. UPS, the UPS brandmark and the color brown are trademarks of United Parcel Service of America, Inc. and are used with permission of the owner. All rights reserved.